Quench with nutrients
Regular price
Sale price
$94.00
Unit price
per
Sale
Backorder
A fast-penetrating lotion that moisturizes every corner of the stratum corneum for inner dry skin.
Moisture and nutrient-rich ingredients are smoothly absorbed into the skin and stored, leading to hydrated and firm, lustrous and radiant skin.


Aetās original rapid penetration Beauty Core Rocket (BCR)™ ️
Aetās has developed capsules that are smaller than the pores and consist of alternating layers of water and oil that mimic the structure of the skin, in order to deliver nutrients such as minerals and vitamins necessary for healthy skin to every corner of the skin. As soon as it touches the skin, one layer at a time it peels off from the outside, and the water-soluble and oil-soluble nutrient-rich ingredients quickly blend into the skin and penetrate to every corner.
Furthermore, VCE derivative1 contained in the capsule is specially processed to have a negative electric charge. The capsules repel each other so that each capsule can deliver nutritious ingredients in a stable state.


Main ingredients in capsules
◆Amino acid derivatives (Phytosteryl/Octyldodecyl Lauroyl Glutamate, emollient): lamellar liquid forming component ●Ceramide NG, ceramide NP, ceramide AP (moisturizer): Ceramide similar to intercellular lipid
■VCE derivative*1 : Vitamin derivative in which vitamin C and vitamin E are combined with phosphoric acid


1 Potassium Ascorbyl Tocopheryl Phosphate (antioxidant)
Share
Usage

After face wash, take a large coin-sized amount in the palm and gently apply it to the face. Apply as much as the skin desires for a clearer complexion and more persistent moisturizing effect. Follow with Aetās The Moisturizer for an even more hydrating effect.
Features

① Natural Origin Index: 98.77% (including water) calculated based on ISO 16128
② With a fresh yet rich texture, this lotion sufficiently moisturizes with just one application, and quickly penetrates to the corners of the stratum corneum with multiple applications
③ Generous formulation of multi-layer Beauty Core Rocket (BCR)™️ that is smaller than the pores
④ Double formulation of oil-based amino acid derivatives and water-based amino acids for a non-sticky, smooth finish
⑤ Ceramide NG, ceramide NP, and ceramide AP (moisturizer) are contained in the capsules. It blends well into the stratum corneum and approaches the disordered structure, prevents moisture from evaporating
Ingredients

Water, Butylene Glycol, Glycerin, Pentylene Glycol, Potassium Ascorbyl Tocopheryl Phosphate, Ceramide NG, Ceramide NP, Ceramide AP, Phytosphingosine, Phytosteryl/Octyldodecyl Lauroyl Glutamate, Betaine, Hydrogenated Lecithin, Cholesterol, Tocopherol, Behenyl Alcohol, Polyglyceryl-10 Pentastearate, Sodium Isostearoyl Lactylate, PEG/PPG/Polybutylene Glycol-8/5/3 Glycerin, Acrylates/C10-30 Alkyl Acrylate Crosspolymer, Phenoxyethanol, Potassium Hydroxide
Recycle

Bottle: Recycled PET
Cap: PP
Inner plug: PE
Box: Cardboard
View full details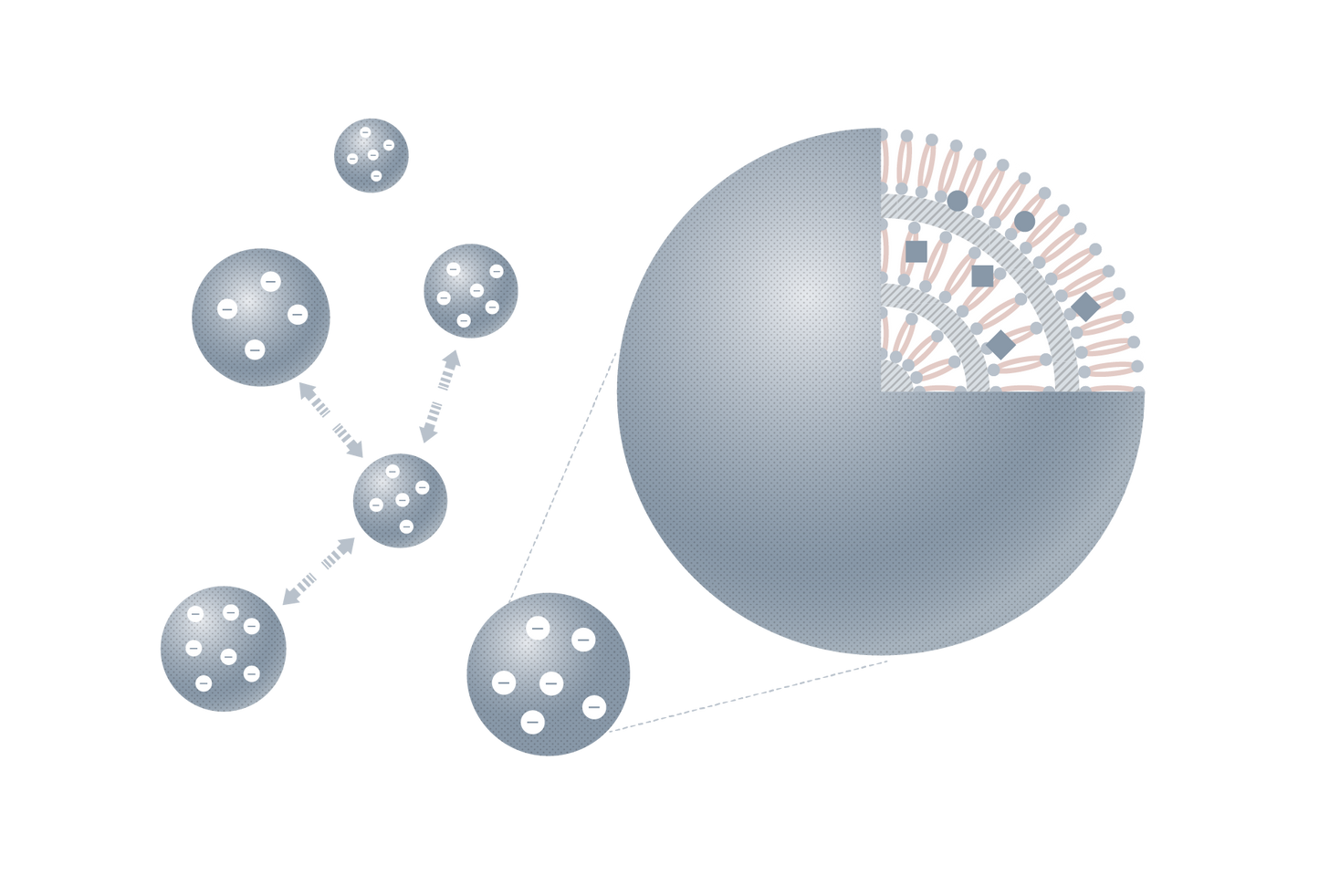 Enrich the world of 0.02mm
The stratum corneum is composed of stratum corneum cells and intercellular lipids that fill the spaces between them. Intercellular lipids have the ability to retain moisture, but when they are deficient or disturbed, moisture escapes from the skin, which is thought to cause dryness and inner dryness.
Intercellular lipids have a lamellar structure (a state in which water and oil layers are alternately connected), and if the balance between water and oil is disrupted, the lamellar structure deteriorates. Maintaining the structure leads to the protection of skin.
乾燥肌にも環境にも優しく肌ケアして整う!
Aetas
肌潤す高速浸透化粧水
『The Lotion』
現品使用しました
高価格ですがカプセル化処方の美容成分がたっぷり配合
さらっとしていてつけ心地気持ちいい
肌状態を整えてくれる印象
乾燥対策にもピッタリ
カプセル処方と高美容成分が肌潤う
さらに乾燥が気になる時はオイルinしたりカスタマイズしています
毎日愛用中
サーキュラービューティー
エタス
aetas
Nice!!!
Texture : light, easy to absorb.
Scent : None
Over all experience : Outstanding, easiest daily care unit you can find !!!
Best lotion ever
This lotion is expertly a two-in-one moisturizing lotion and serum. Hydrate and plump the look of skin and really easy to use. Only two step completing the skin care of the day. So much love to Aetas the lotion.